New evidence confirms Ukrainian's innocence in Markiv case
Read in Google News!
Vitaliy Markiv, a Ukrainian serviceman, has been behind bars in Italy for three years now: a National Guard member was sentenced to 24 years in prison. In Italy, he is accused of his involvement in the deaths of Italian photojournalist Andrea Rocchelli and his russian interpreter Andrei Mironov in Donbas in May 2014. Markiv's defense lawyers think such a verdict is unfair and point to the absurdity of the accusations. Lawyers for the National Guard serviceman and the state of Ukraine turned to the Court of Appeal of Milan, attaching to the case another evidence of Markiv's innocence. The evidence also includes a part of the documentary "The Wrong Place," directed by a military correspondent from Italy, Cristiano Tinazzi, Ukrinform reported.
THREE YEARS BEHIND BARS AND NEWSPAPER HEADLINES
The Markiv case began in 2017 when he and his wife flew to Italy to visit his mother, whom he had not seen for three years.
"Vitaly lived here in Italy for almost 10 years. Then the Maidan started. He followed the events, and then he decided that he had to be there. He told me that he was going to visit his grandmother for the Christmas holidays, but leaving his bag, he immediately went to Kyiv at night. When hostilities erupted, he joined the National Guard to defend his country. We talked on the phone, and then he had a vacation, and he asked permission from the management to visit his parents," said Vitaliy's mother, Oksana Maksymchuk, who lives in Italy.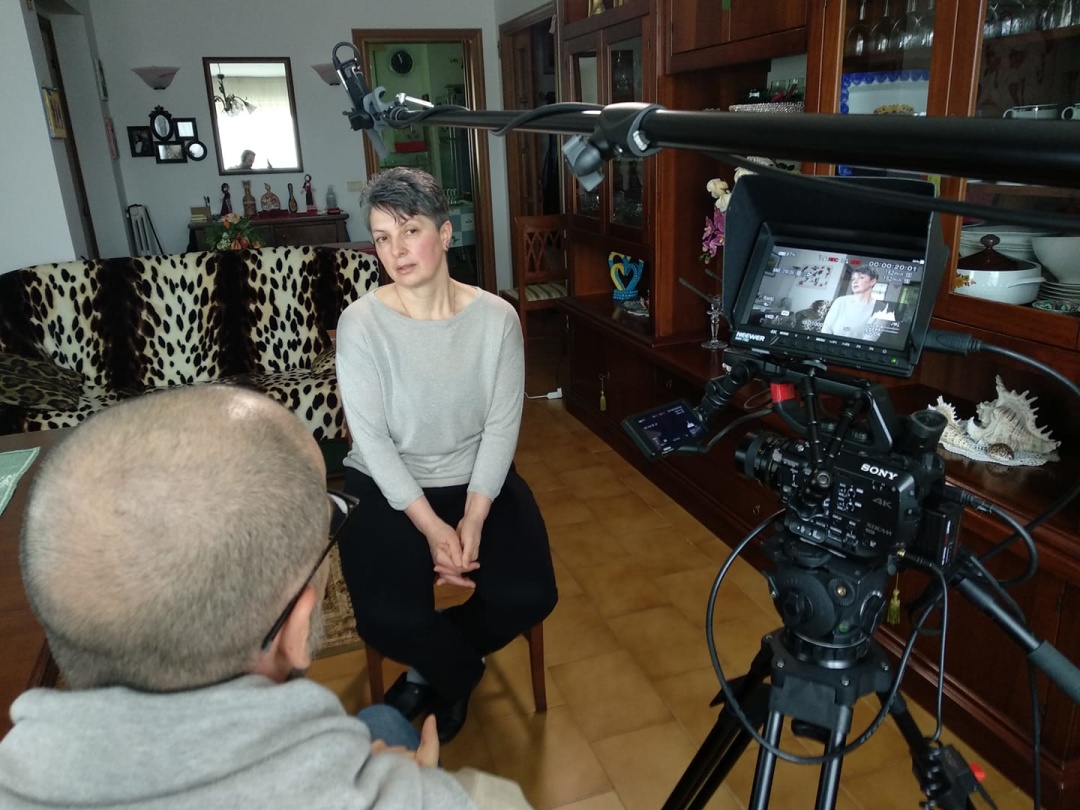 Oksana Maksymchuk / Photo: Facebook
However, the long-awaited meeting turned into a real horror for the family. On June 30, 2017, at Bologna airport, Italian police detained Markiv, accusing him of his involvement in the murder of Italian photojournalist Andrea Rocchelli and his interpreter Andrei Mironov, who died near Sloviansk.
"Vitaliy was just the right person for them because in 2014 he defended Mount Karachun with his comrades, and because of that, they were just waiting for him at the airport. On the contrary, he helped Italian journalists when he was on the Maidan. […] Nobody, including Vitaliy, even thought that there could be some accusations against him. It was a shock for him. We all thought it was a mistake and everything would be solved in a few days, but everything continues to this day," Maksymchuk said.
According to her, the very next day after the arrest, Italian media outlets wrote articles with horrible headlines, like this one in RomagnaNOI – "Killer of Reporter Rocchelli Arrested."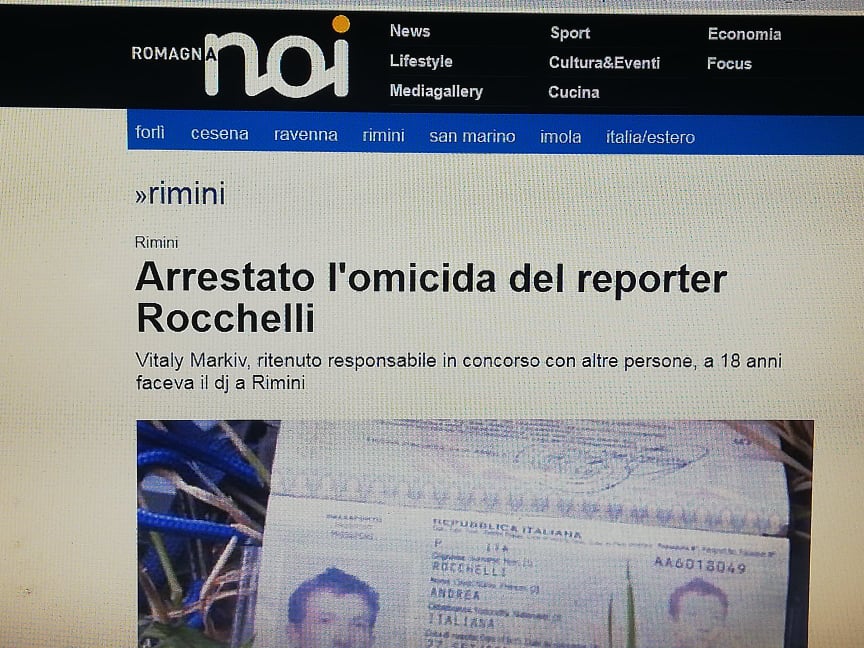 "On the second day after the arrest, they wrote: "Killer Who Was Returning to His Mother", "Murderer of Journalist Rocchelli Captured." He was turned into a murderer without any trial and investigation!" Markiv's mother said.
When the Ukrainian community in Italy learned about the death of Italian photojournalist Andrea Rocchelli in Donbas, several representatives went to the funeral to express their condolences and support the family of the deceased.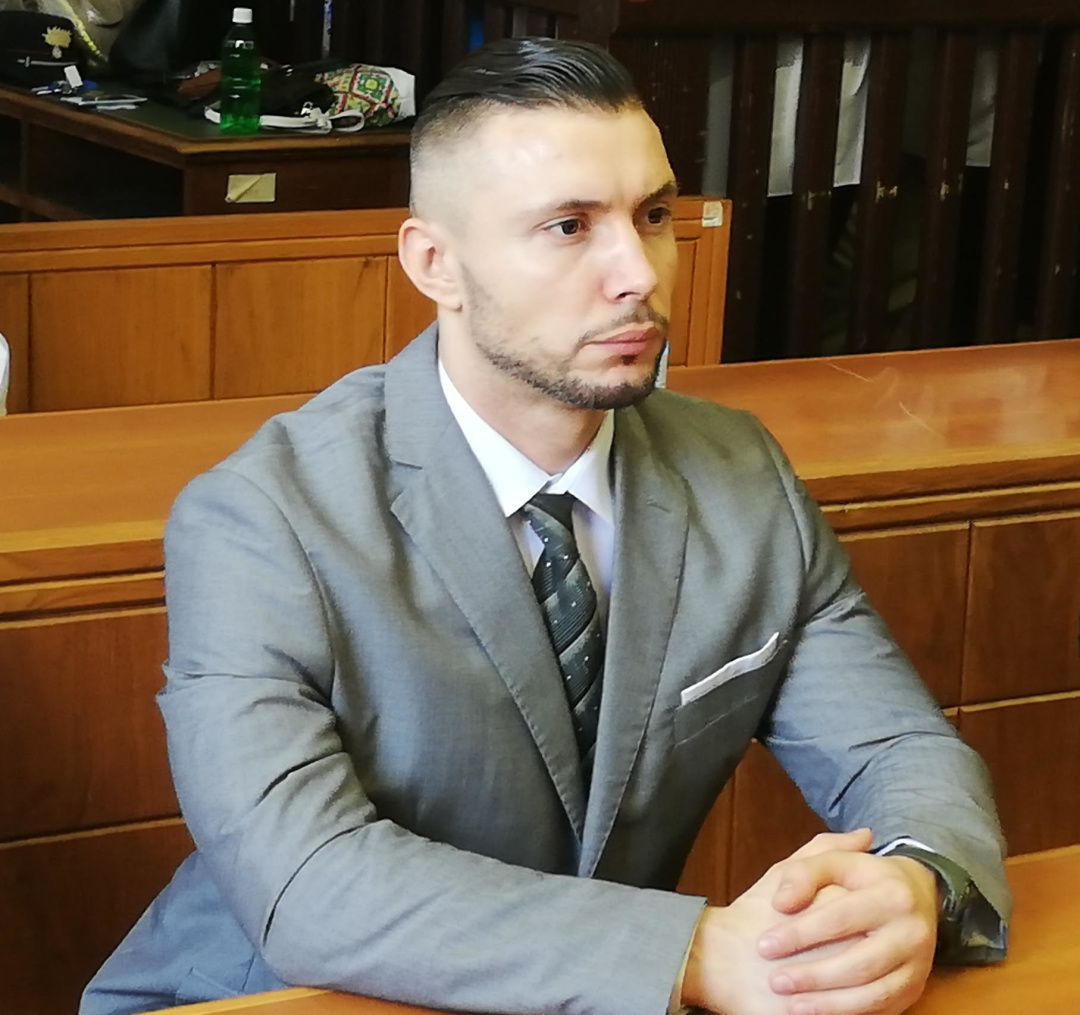 Markiv attends a court session in Pavia, 2019 / Photo: Natalka Kudryk (RFE/RL)
"We wanted to support his family. We thought that we should honor the person who covered the events in Donbas, and no one had any idea that everything could turn against us like that," Maksymchuk said.
Vitaliy Markiv has Italian citizenship. The trial took place in the town of Pavia, where Rocchelli was born and where his family lives.
"I hope the appellate court had time to study the case and draw truthful conclusions. After the verdict was announced in Pavia, Vitaliy's lawyer, a well-known lawyer in Italy, said that it was necessary to bring such a verdict out of Italy, because nothing is functioning here. A person was sentenced to 24 years in prison without evidence," Maksymchuk said.
For three years now, she has seen her son only in prison for three years. She says there are strict rules. Only close relatives are allowed to visit Vitaliy. Because of coronavirus, she could not see him for several months. In August, the meeting was granted.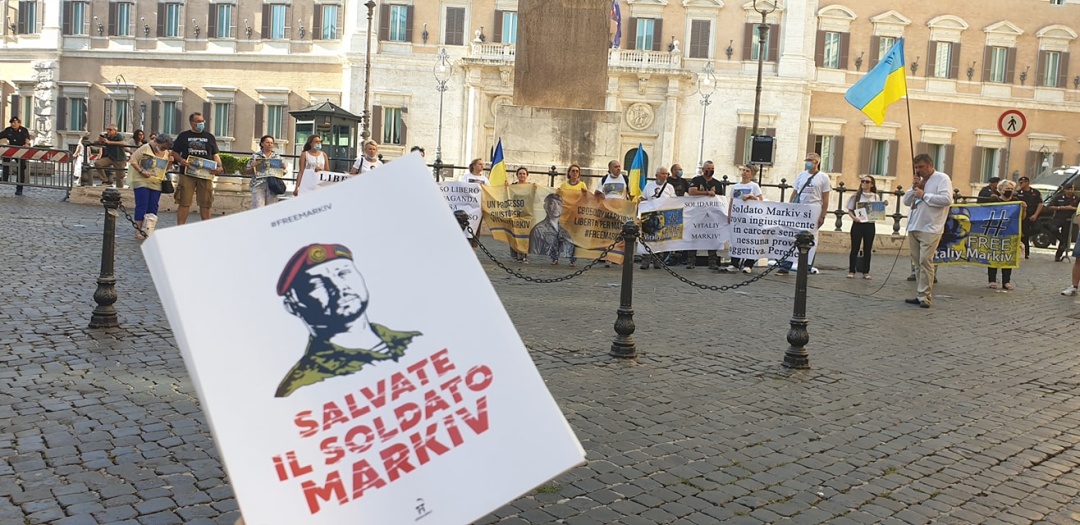 Photo provided by the Ukrainian community in Italy
"They said that one relative could have a one-hour meeting, with all safety measures observed: masks, gloves, plastic barriers. […] Vitaliy made his choice. I supported him from the first day. And now he continues his war here in prison. He went to defend his country and continues to defend it here. He is accused of what neither he nor the Ukrainian army has ever done," Markiv's mother said.
Vitaliy is also actively supported by the Ukrainian community in Italy whose representatives come from all over the country to attend court hearings.
TRIAL IN PAVIA, SUPPORT FROM UKRAINIAN COMMUNITY
Oles Horodetsky is an activist of the Ukrainian community in Italy, who went to Ukraine to Mount Karachun and conducted his own investigation. In his publications, he explains why Markiv cannot even theoretically be involved in the death of the photojournalist. According to him, Vitaliy knew Italian, and when he went to the frontline, he contacted the Italian media, which asked him for help, and he repeatedly warned them about the danger.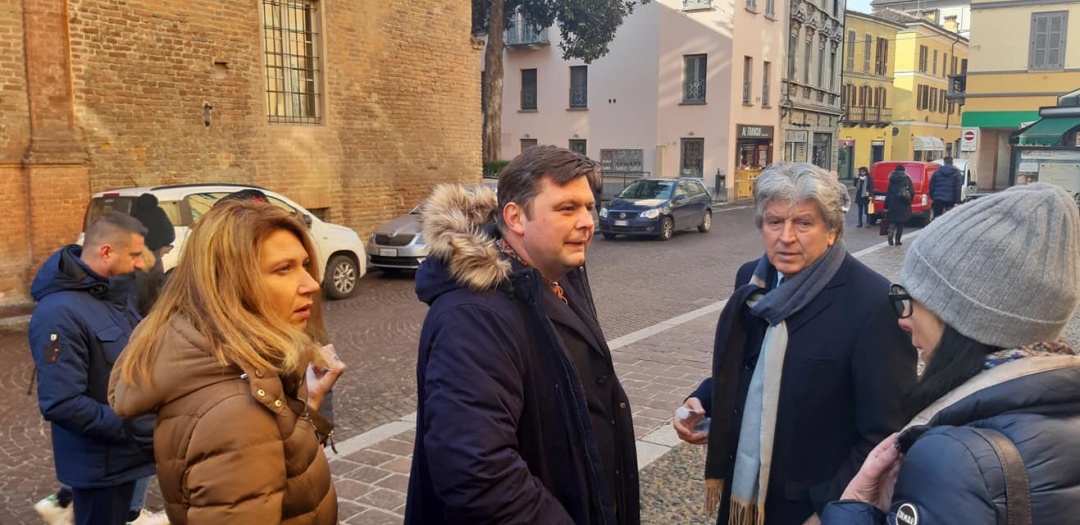 Oles Horodetsky, Pavia
"Community support began on the second day after Vitaliy's detention. It immediately became clear that this was wrong detention, that he was absolutely not guilty of what he was accused of. The accusations contradict common sense, the laws of physics," Horodetsky told Ukrinform.
According to him, the Ukrainian community was very outraged by how the Italian media covered the detention and the trial itself.
"Vitaliy was immediately called a murderer. When the trial started, many people from different cities expressed a desire to come to court, because Vitaliy was alone. […] It was important for him to see in the courtroom at least people who trust and support you. We decided that we would come to these meetings in embroidered shirts to show that he was not alone," Horodetsky said.
In his opinion, the trial had many flaws and violations, and Markiv himself became a victim because he simply found himself in the wrong place and at the wrong time.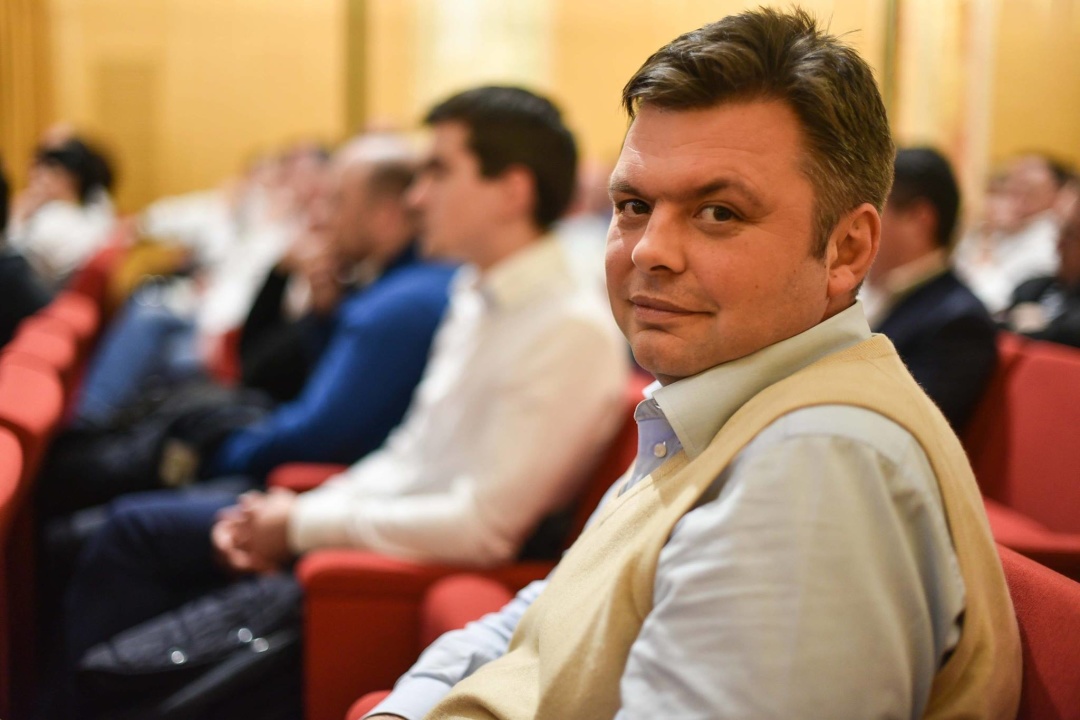 Oles Horodetsky
"Despite the lack of at least one piece of evidence of his direct involvement in the journalist's death, the court found him guilty and convicted him according to the following formula: he could have seen [Rocchelli], he could have killed [Rocchelli] while on Mount Karachun, there is a possibility that he could have been involved. The National Federation of the Italian Press has become a civil plaintiff to Ukraine. It has never been the case that the journalistic community became a party to the trial. After all, if journalists become a party to the trial, how can we talk about its objective coverage? Of course, russian propaganda took advantage of this, in particular pro-russian circles, and there are many of them in Italy. They started to inflate this topic. russian propaganda during the trial also contributed to the fact that obvious fakes were added to the case file. "Garbage" websites spread lies. So-called russian journalists or activists contacted the Rocchelli family, trying to convince them of Ukraine's guilt," Horodetsky said.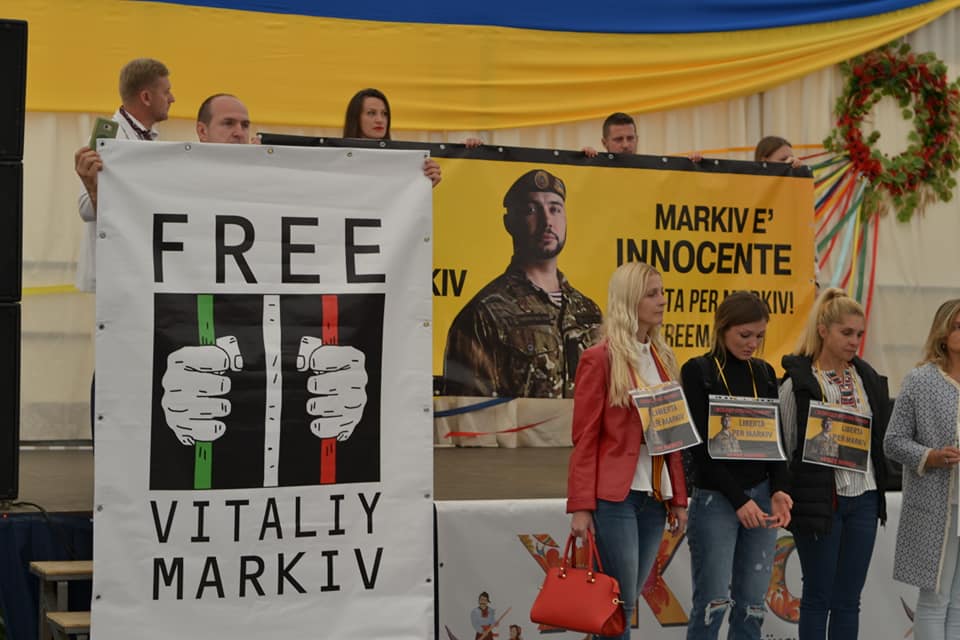 The Italian media not only spread disinformation but also insulted in their articles the Ukrainians who supported Markiv in court, calling them "skinheads."
"They wrote that we were allegedly militants with Azov battalion flags, skinheads. In a word, it was an absolute lie. And when we asked the editorial office to refute such information as we had videos and photos, at first they promised they would refute the information, but then they simply did not write on this topic anymore," the Ukrainian said.
In fact, in the Pavia court ruling, the fighting in Donbas is called a "civil war" whereas russian militants are called "Ukrainian rebels."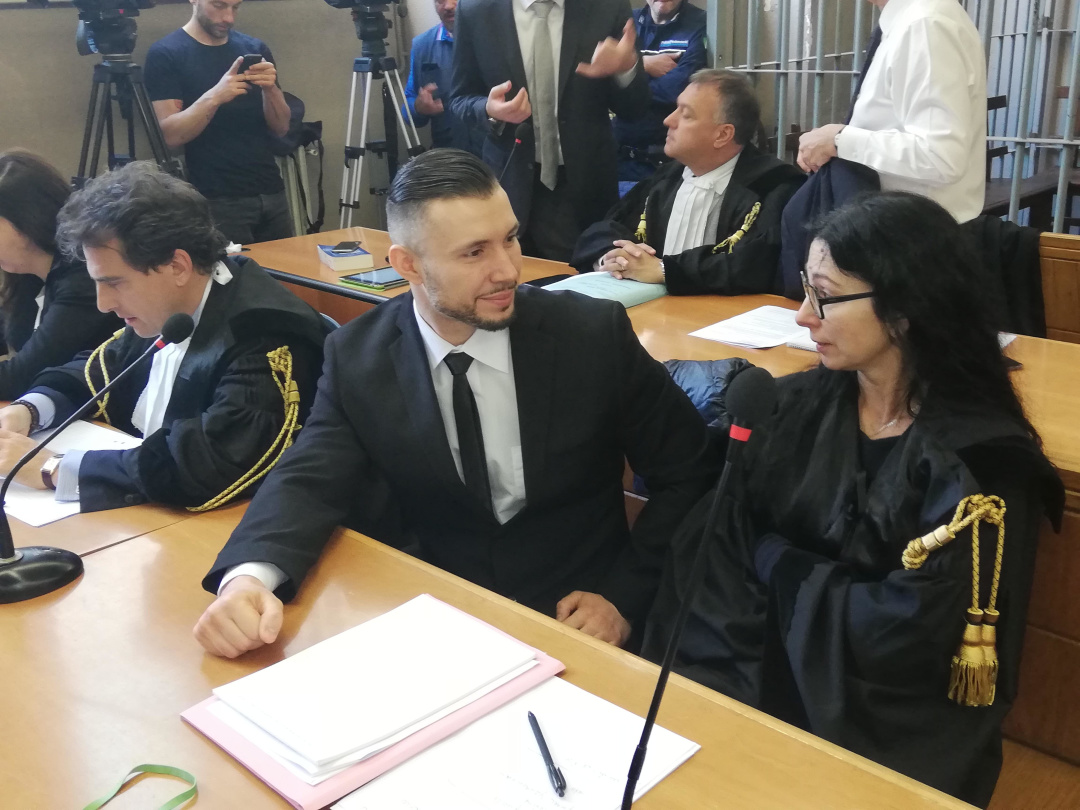 Markiv talks to lawyer Donatella Rapetti, Pavia, 2019 / Photo: Natalka Kudryk (RFE/RL)
Vitaliy is accused that having only a Kalashnikov assault rifle, at first he allegedly fired at journalists and could shoot them at a distance of about two kilometers or more, and then he allegedly adjusted mortar fire at journalists.
"When you read in this motivational part what they attribute to him, you get the impression that Ukrainian soldiers are Batmans, superheroes who can shoot from a Kalashnikov at a distance of 2,000 meters. This is the verdict by which the Pavia court, in fact, convicted the Italian legal system," Horodetsky said.
According to him, the court could not provide a correct translation during the speech of Ukrainian witnesses. When representatives of the Ukrainian community tried to help and made clarifications, they received reproofs. They were later banned from appearing in court with Ukrainian symbols. Vitaliy himself was taken out of the courtroom through another doorway to prevent his contact with Ukrainian supporters. According to the Ukrainian community, the court was not interested in establishing the truth. For example, some jurors could simply fall asleep during the trial. The proposal by Markiv's lawyer, Raffaele Della Valle, to visit the scene of the tragedy to hold the investigation was ignored.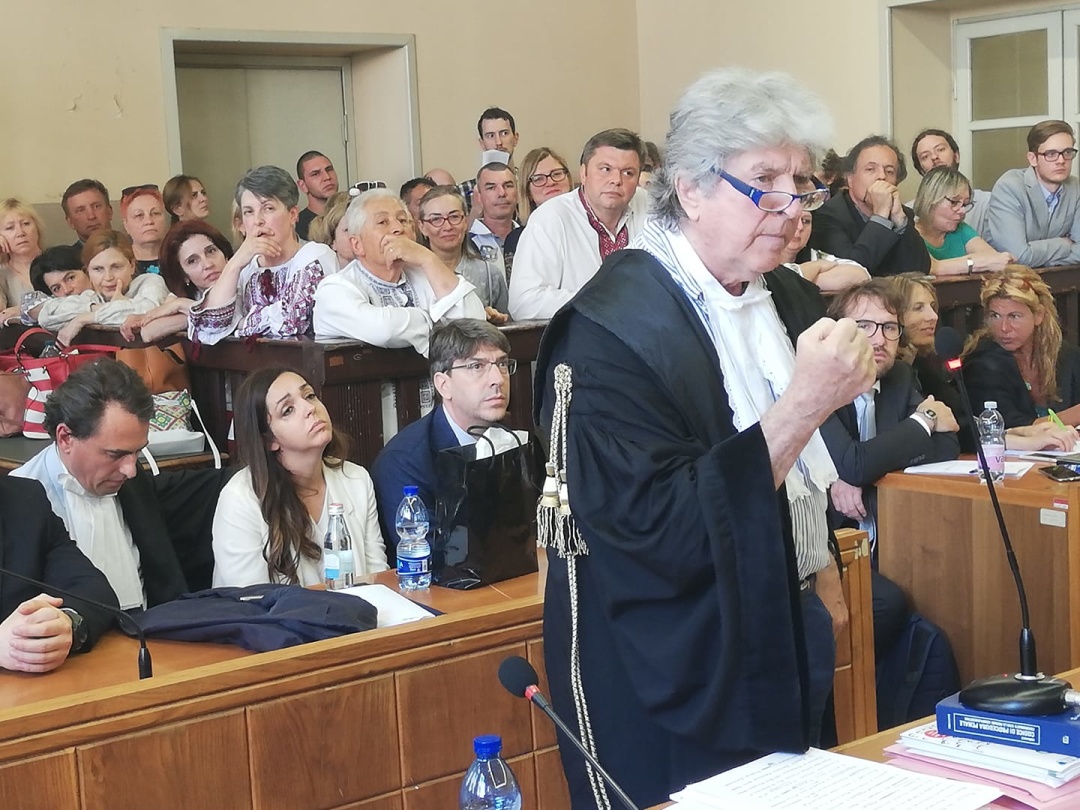 Markiv's lawyer Raffaele Della Valle, Pavia, 2019 / Photo: Natalka Kudryk (RFE/RL)
JOURNALISTS' INVESTIGATION
Instead, a group of journalists, along with human rights activists and experts, decided to investigate the death of photojournalist Andrea Rocchelli. They produced a film called "The Wrong Place." The film was directed by Italian military correspondent Cristiano Tinazzi. He reported, in particular, from Syria, Libya, Iraq, Afghanistan, Egypt, and Ukraine. The Italian also said that in 2014 he gave bulletproof vests to young colleagues who went to Donbas, and some of them in 2019 witnessed in court against Vitaliy Markiv.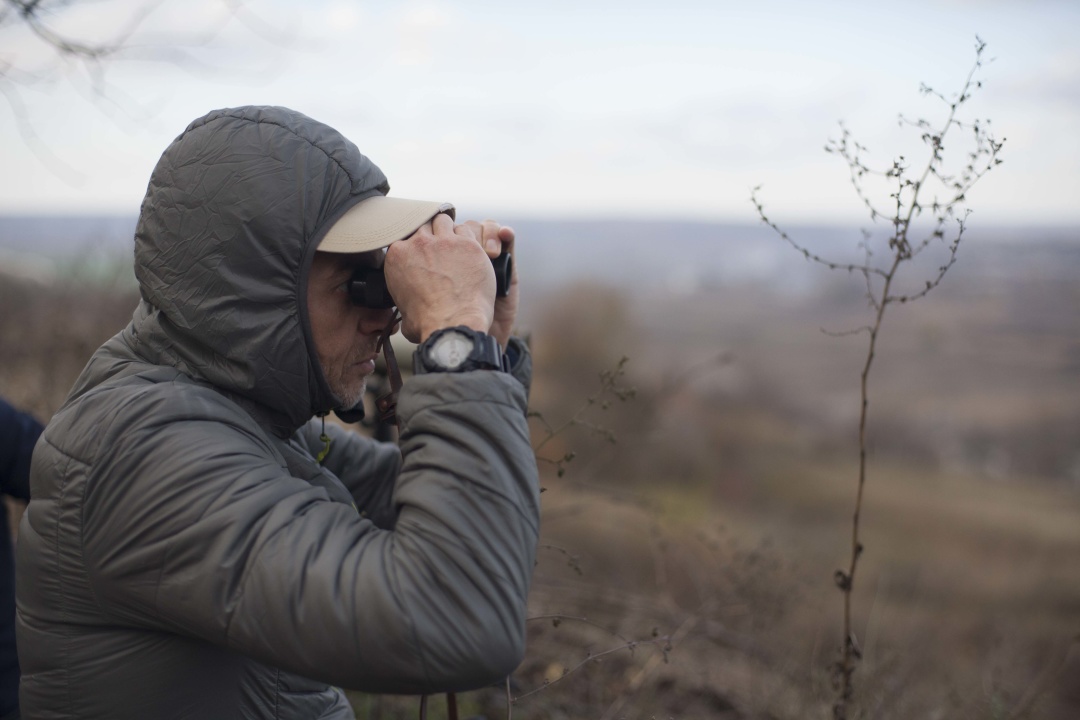 Photo provided by Cristiano Tinazzi
"At that time, there was already doubt about the tragic deaths of Andrea Rocchelli and Andrei Mironov in Sloviansk on May 24, 2014. We knew that the front line between the Zevs Plant, which was occupied by pro-russian separatist militants, and Mount Karachun, where the Ukrainian National Guard was stationed, was considered a high-risk zone due to the fighting," Tinazzi told Ukrinform.
According to him, after the tragedy, the question repeatedly arose whether it was an accident or not. After the detention of Markiv and the trial in Pavia, he and several colleagues began to analyze the trial, evidence and facts, but many questions remained unanswered.
"There was a sentence, a heavy sentence, very unusual for the Italian justice system, I was constantly arguing with colleagues. Doubts led me to the desire to create a team of journalists to better understand this confusing event, to which Italian investigators and the media reacted very superficially," the journalist said.
So he gathered a team that started its own investigation. Italians Ruben Lagattolla, Danilo Elia and Ukrainian Olha Tokariuk worked on the film together with Cristiano Tinazzi.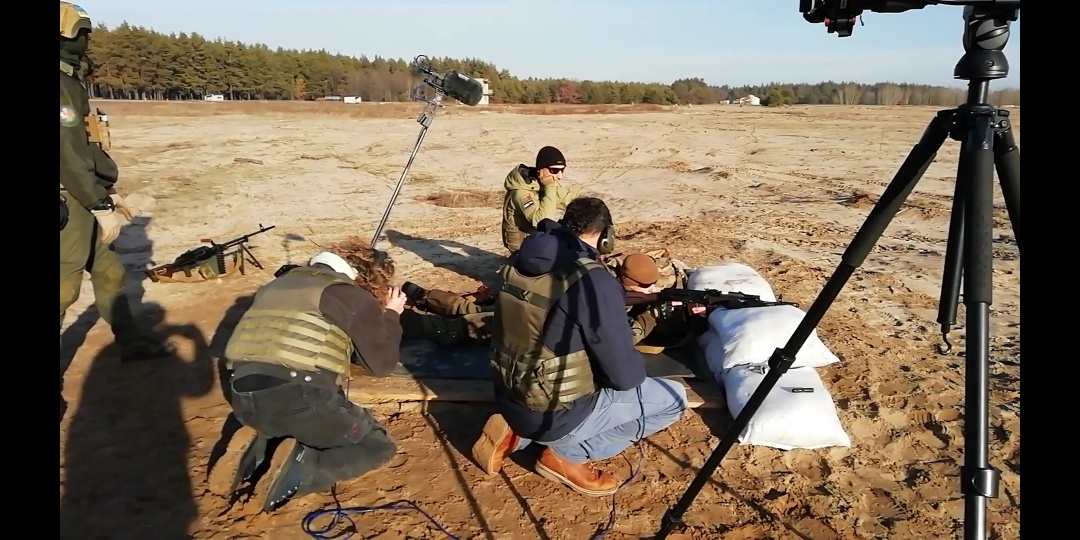 Photo provided by Cristiano Tinazzi
Experts, analysts, ex-servicemen, cartographers, and many other specialists were also involved. Work on the documentary began in July 2019. In search of the truth, they visited Kyiv, Sloviansk, moscow, Paris, Milan, and Rome. The study of documents, images, and maps is still underway.
"We traveled hundreds of kilometers to interview dozens of people, including journalists, experts, lawyers, and witnesses. In addition, all technical work was carried out to develop a computer map, which accurately reproduced the area and scientifically assessed the visibility from Mount Karachun and the Zevs factory," the Italian said.
He also noted that the reconstruction of events by Italian investigators is not true.
"The distances indicated in the materials were incorrect, no visibility, firing tests were conducted, no satellite maps or simple digital designs were used. They drew a line on a piece of paper, not considering whether there were obstacles to view, whether it was possible to see the target at a distance of more than 1,800 meters, or whether it was possible to recognize and identify it. And what optics could be used then. They didn't say anything about it, they didn't do it. We did it ourselves as journalists with the help of our experts. In addition, we found two witnesses who present a different version of this story than the one built by the only witness heard in an Italian court, Frenchman William Roguelon. And many other respondents gave us the opportunity to piece together a huge picture," the Italian journalist said.
He also stressed that the purpose of the film is not to "be Markiv's lawyers", but to establish the truth and the desire to understand what really happened to their colleagues.
"Who were Andrea and Andrei? What did they do in those days in Sloviansk? Whom did they meet? How did they act on that day? We wanted to find out if the investigation had in fact created a convenient truth so as to hide the evidence," the film's director said.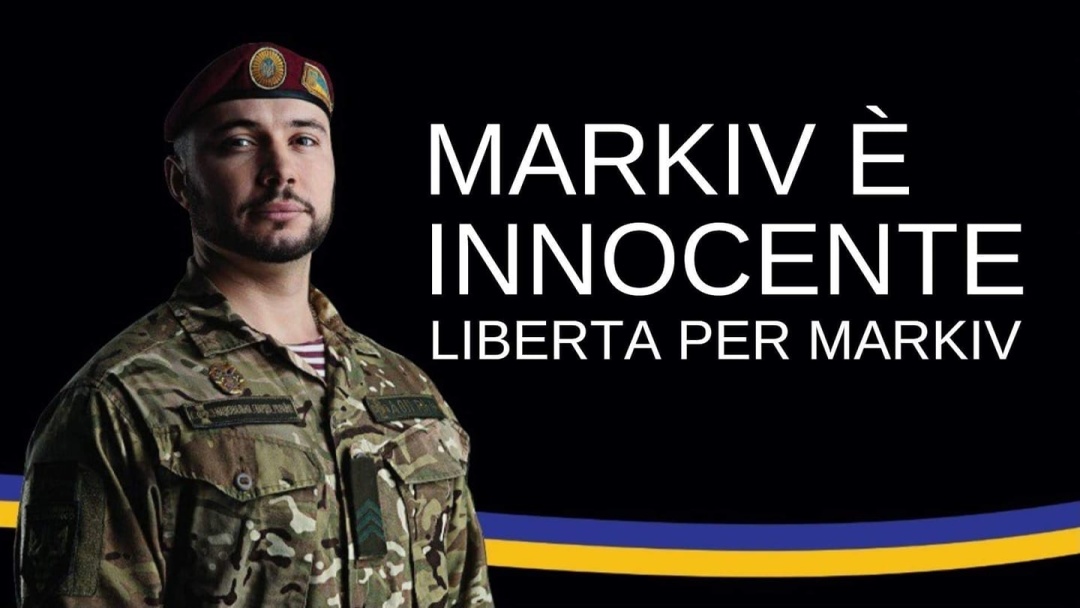 Photo: Facebook
Tinazzi stressed that the film tells about the war, sets out the facts and calls for an investigation to be conducted from scratch, because what is needed is justice, rather than "scapegoats."
"We live in a state based on the rule of law, which is one of the core values of the European Union. A miscarriage of justice may be committed, it can happen, but we have three levels of judgment to guarantee the accused the right to defense and to establish the truth. And I hope that will happen," Tinazzi said.
According to him, many journalists and photographers refused to help, cooperate, some did it secretly because they were afraid of the consequences for their future activities, others tried to stop them, devaluing this work – they apparently forgot what it means to be a journalist. A 35-minute fragment of the film was shown in the Italian parliament. After the first presentation, it gradually made his colleagues think about what was made public.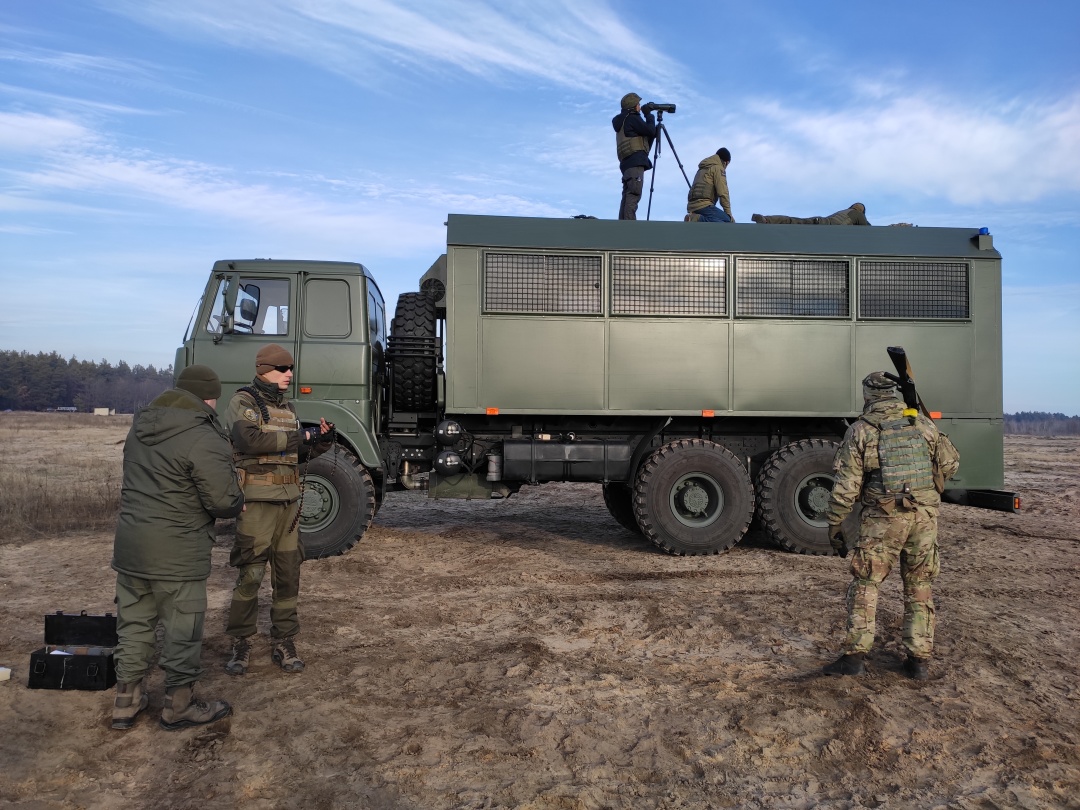 Photo provided by Cristiano Tinazzi
"Gradually, over weeks or months, things started to change. Several newspapers, even the most important ones, realized the value of our investigation. Several journalists began to ask questions. And we were able to get to the most famous Italian media and websites," Tinazzi said.
Filming is over. The authors hope to publish their work in a few months.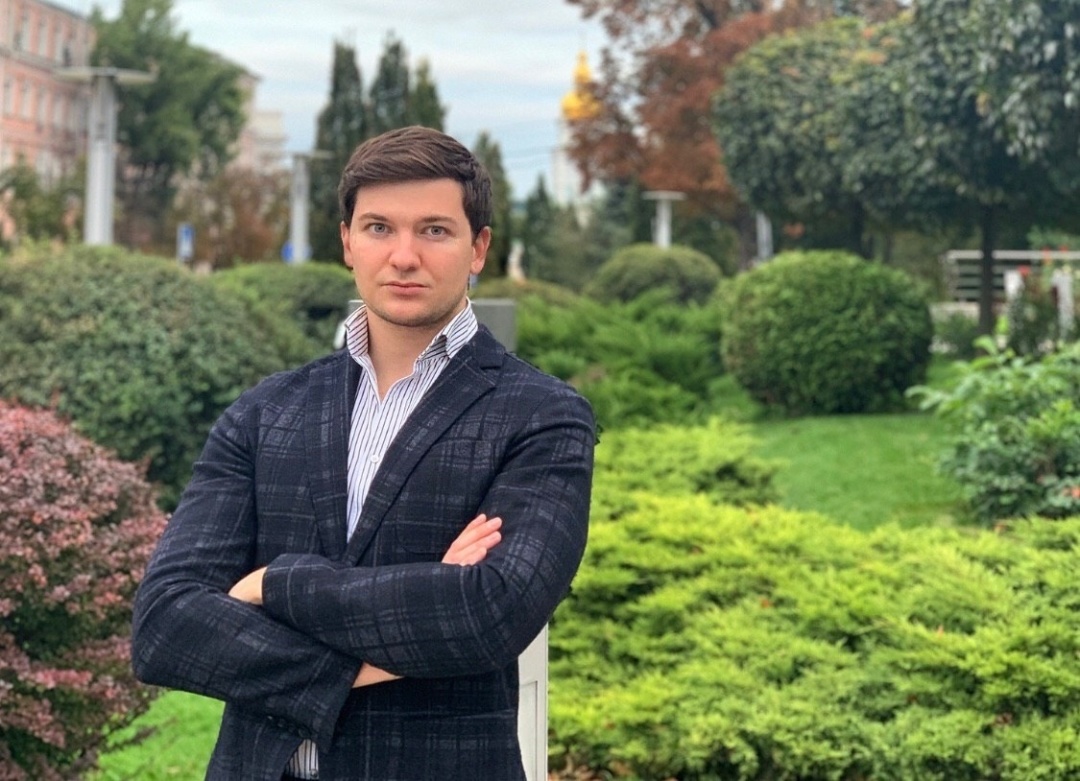 Andriy Pylypenko
UKRAINE'S POSITION AND 20 NEW WITNESSES
For their part, Markiv's defense lawyers asked the court to include in the case the materials used in the film, to hear the experts and witnesses who took part in its creation.
"We think it is very important to show Italians that, contrary to publications in some Italian media, there is another story that is based on facts and evidence and demonstrates that soldier Vitaliy Markov is not involved in the deaths of journalists," said Andriy Pylypenko, a lawyer with the Sergii Koziakov & Partners Law Firm that, together with the Italian law firm Legance Avvocati Associati, defends the interests of the state of Ukraine in the Markiv case. According to Pylypenko, the documentary "The Wrong Place" can help Italians better understand what happened in Donbas in 2014, the circumstances of the death of the photojournalist, which was not done during the trial in Pavia.
He stressed that the Ukrainian serviceman has nothing to do with the deaths of Andrea Rocchelli and Andrei Mironov, there is not even evidence of his involvement in opening fire at all.
"In this case, the presumption of innocence must apply. The prosecution's position is based on unsubstantiated allegations with a lot of imagination, but the criminal proceedings against a person must be comprehensive, ensuring a fair trial and the right to defense," he said.
An investigation conducted by the Ukrainian Interior Ministry found that Markiv could not have been involved in the murder of Rocchelli and Mironov because he was 1.7 kilometers away from the scene and had only small arms with him. According to the act of autopsy of the photojournalist, he died from fragments of unidentified ammunition. In addition, from the position of Markiv, the place of death of Rocchelli and Mironov was not visible at all.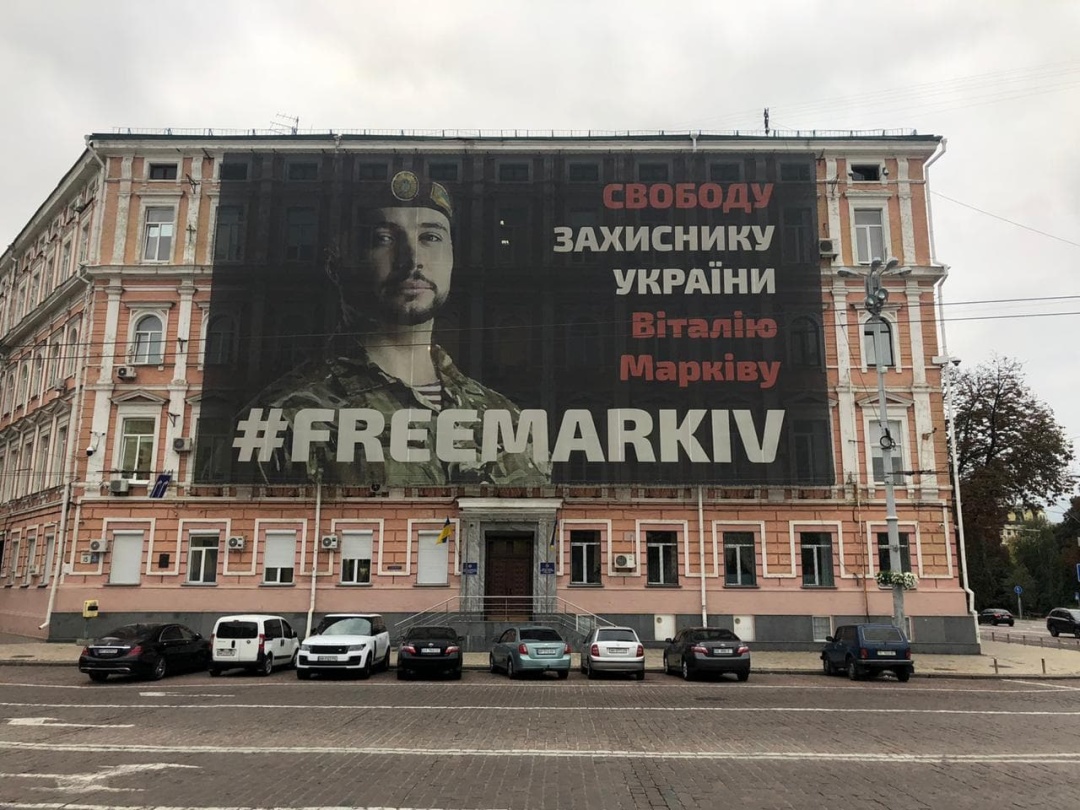 "The Interior Ministry instructed Kyiv Scientific Research Institute of Forensic Expertise to prepare two comprehensive examinations. The first expert opinion is based on the results of a military examination. It contains an analysis of the behavior of Ukrainian forces stationed on Mount Karachun, witness statements, investigative experiments conducted at the site of the tragedy, a video of militants firing at Mount Karachun from mortars, their ammunition and many other important details that were skipped by the trial court. The second examination is based on a video taken by Roguelon (a French photographer, a key witness in the case of Vitaly Markov) at the time of the May 24, 2014 attack. The analyzed video and statements by victims show that at least small arms fire came from the Zevs factory located approximately 40 meters from a ditch where journalists were trying to hide. Moreover, the video records the words of Andrei Mironov, who says that a mortar was working next to them at the same time as small arms," the Ukrainian lawyer said.
William Roguelon repeatedly changed his testimony. His testimony in the Pavia court differed from what he had previously said to the Italian investigation. For example, at first, he said that he could not say who fired from where and then, in the courtroom, he stated that Ukrainians fired.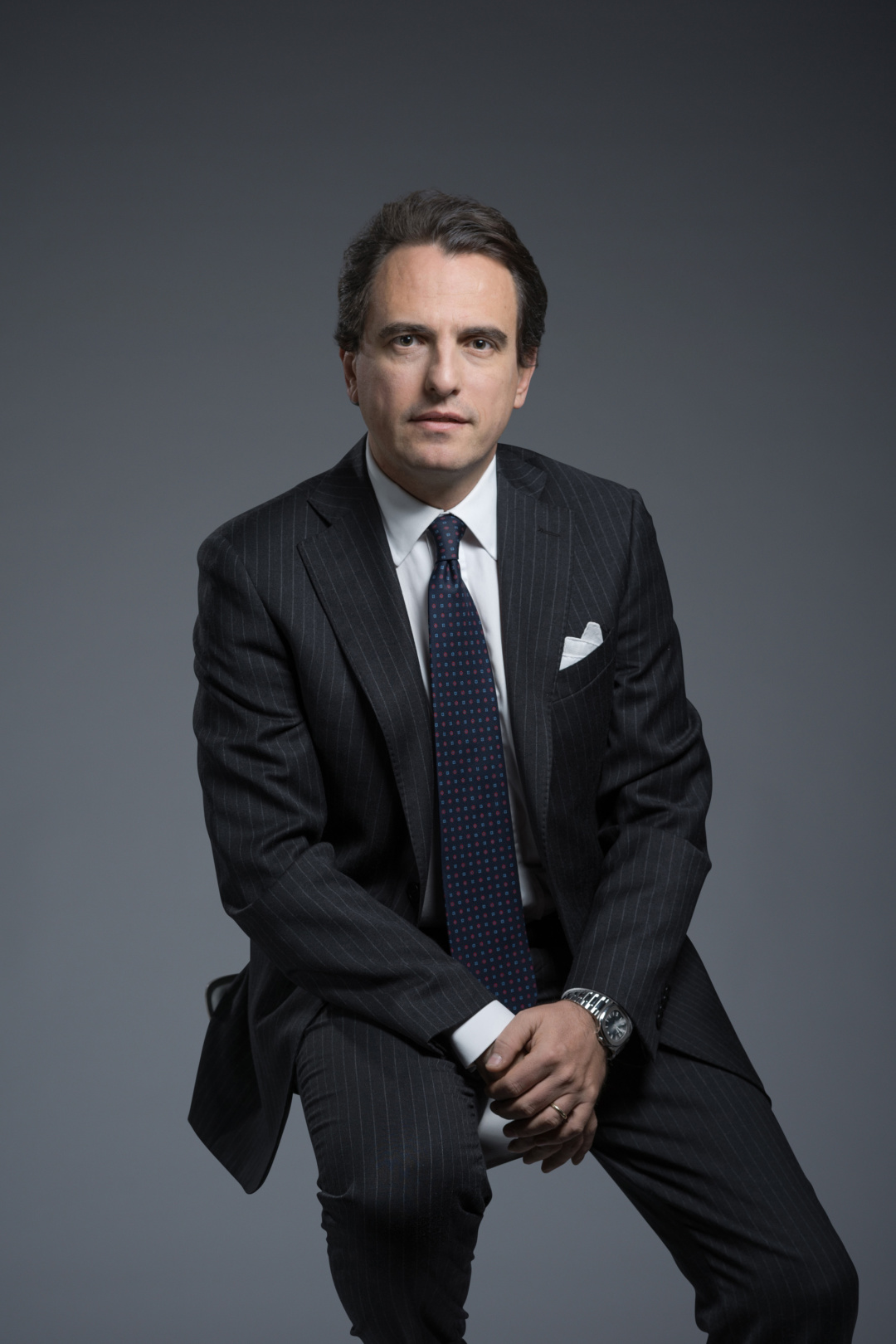 Niccolo Bertolini Clerici
To investigate the chronology of events and determine the circumstances of the deaths of Rocchelli and Mironov, Ukrainian investigators interrogated 70 people, 20 of whom were direct witnesses to the deaths of journalists, while Italian law enforcement officers did not question witnesses.
"In fact, the defense team now has about 20 potential witnesses who need to be called if the court allows the evidence stage to be resumed. They all have invaluable information for the Markiv case," said Niccolo Bertolini Clerici, a partner at the Legance Avvocati Associati law firm that represents Ukraine in the Court of Appeal of Milan.
The new witnesses still live in the conflict zone and were previously reluctant to testify out of fear for their lives. Also, many soldiers who could have witnessed, including soldiers from General Kulchytsky's battalion, were killed, and it took time to find and interrogate those who had returned from the front.
"Now, even when the situation in Sloviansk is more or less controlled by Ukrainian law enforcement agencies, there is still a risk of being punished for testifying in favor of Ukraine, because there are many agents working there who are covered up by russia. It is very difficult to persuade people who lived in Donbas in 2014-2019 to come to court and say their word that will then be known to the whole world. Despite this, with the growing trust and confidence in the protection of the Ukrainian army in Donbas, people are more willing to cooperate with the investigation and provide valuable information that could end the trial against Vitaliy," said Andriy Karnaukhov, a partner of the Sergii Koziakov & Partners law firm.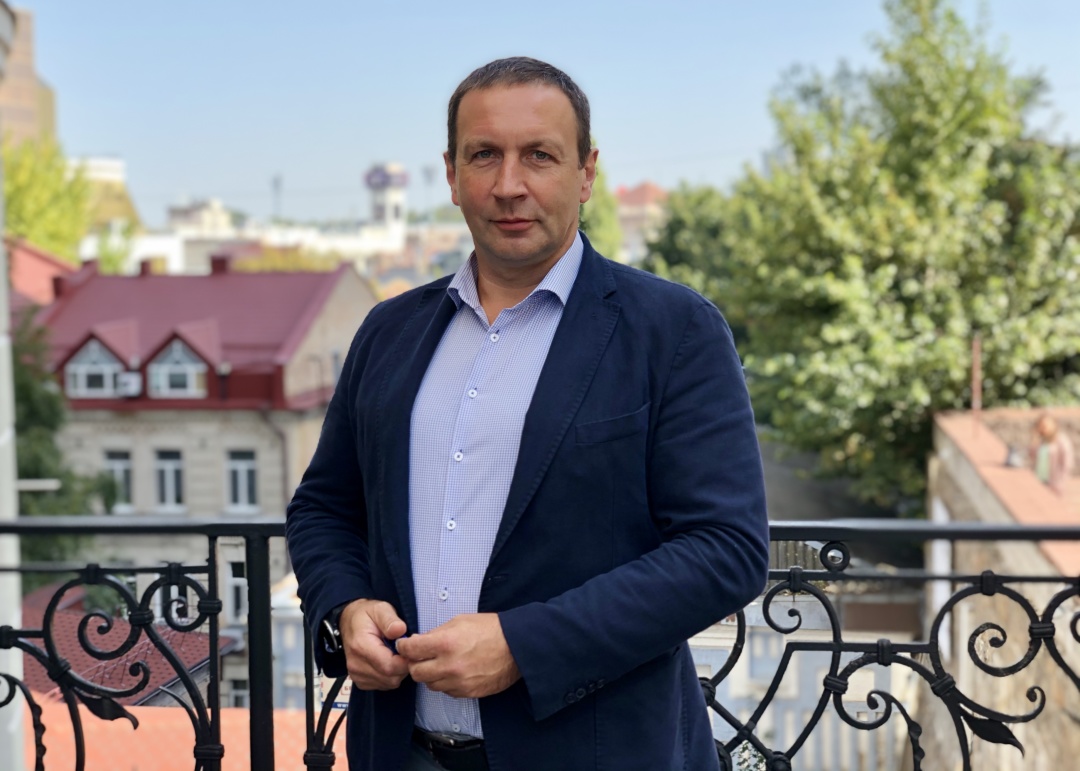 Andriy Karnaukhov
The Ministry of Justice of Ukraine stressed that in an extremely short period of time Ukraine has managed to go through all the procedures to ensure its representation in a court of a foreign jurisdiction. A team of lawyers from Ukraine and Italy was called in for proper defense and collection of evidence.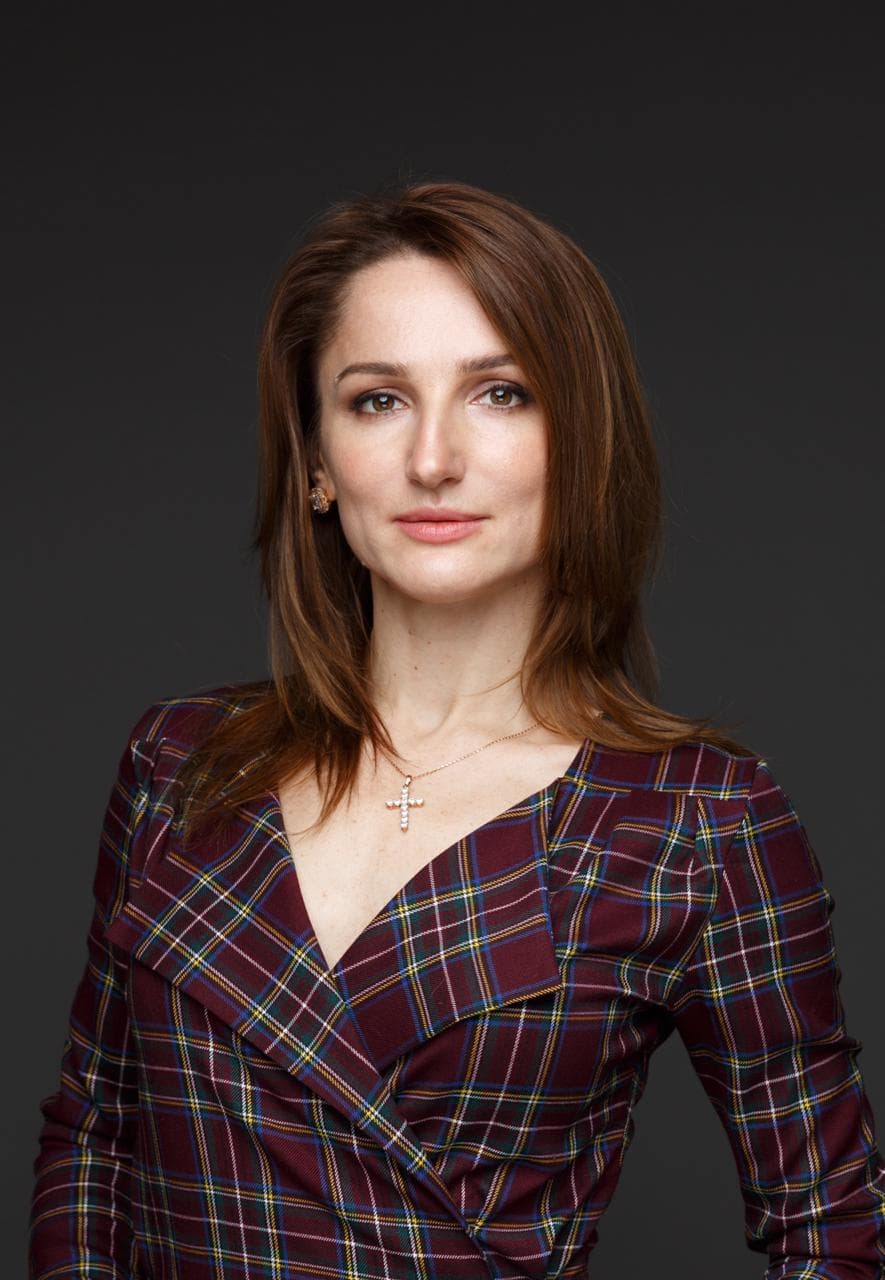 Anna Tyshchenko
"Close cooperation and effective inter-departmental coordination between the Ministry of Justice, the Ministry of Internal Affairs, and the National Guard of Ukraine allow the state to assist Vitaliy Markiv's lawyers in gathering evidence and strengthening defense. The state of Ukraine, as a civilian party in criminal proceedings, is doing everything possible to provide the court with all the necessary materials, witnesses and evidence, to help the court establish the truth and release the Ukrainian soldier, " acting Director of the International Disputes Department of the Ministry of Justice of Ukraine Anna Tyshchenko said.
According to Italian lawyer Niccolo Bertolini Clerici, the Court of Appeal of Milan was expected to begin hearing Markiv's case in the spring of 2020, but the hearing was postponed due to coronavirus. At the same time, this allowed Ukraine to conduct investigations, prepare expert opinions and question witnesses. The new arguments were submitted to the court on September 11, 2020.
"We expect to persuade the Court of Appeal of Milan to resume the stage of gathering evidence and to consider all the submitted materials for a comprehensive and impartial trial. The first hearings are scheduled for September 29 and October 1, 2020," Clerici said.
"I will see him during the consideration of the appeal. I hope that he will be acquitted and freed. He always said he was not guilty of this death. We believe in honest judges who must figure out where the truth is. The truth is on our side," Vitaliy's mother Oksana Maksymchuk said.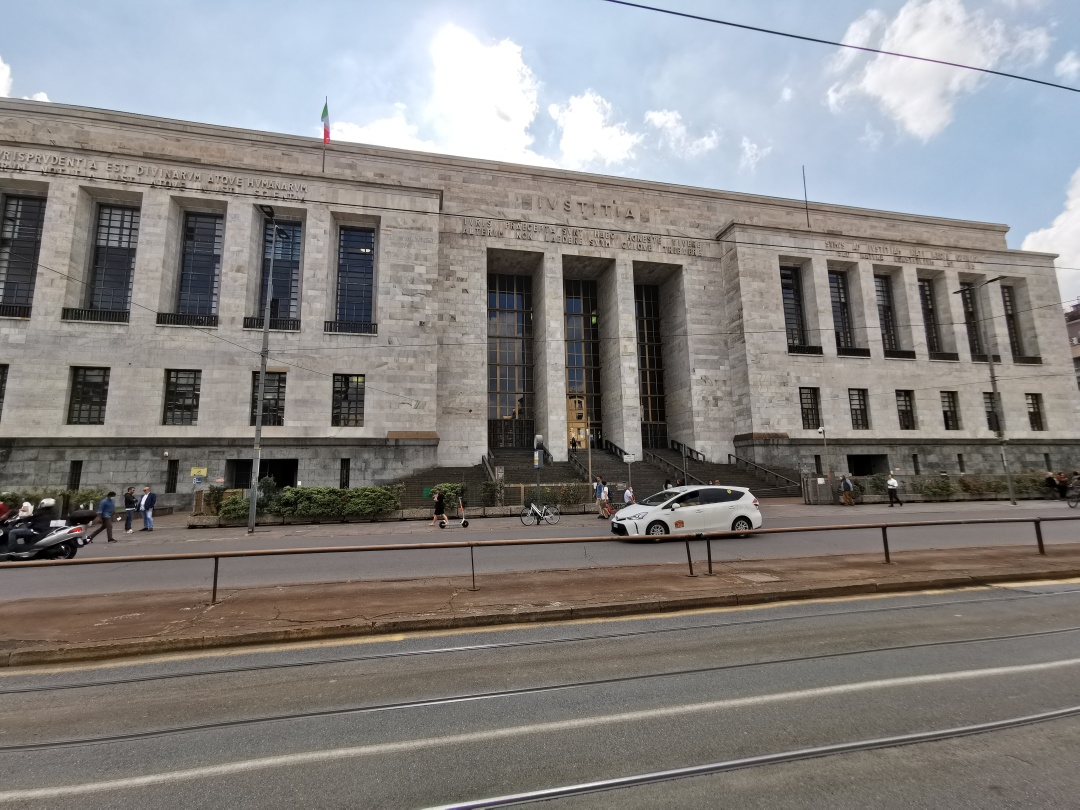 The building of the Milan court that will hear Markiv's appeal / Photo: Massimiliano Melley
To draw attention to the lawsuit, Ukrainians around the world are holding rallies in support of Markiv, unfurling huge banners on the buildings of their cities, hoping for a fair Italian trial.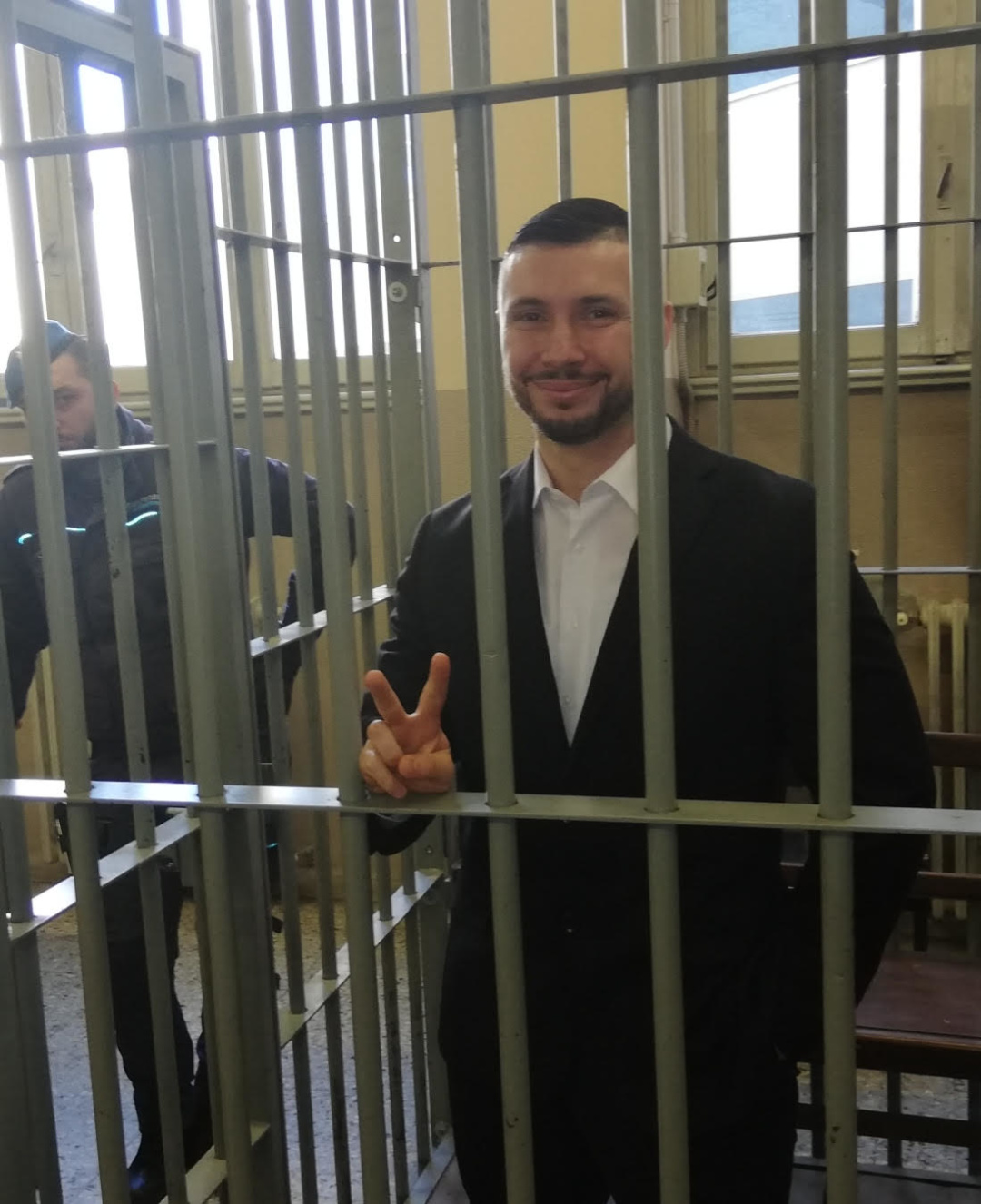 Iryna Drabok, The Hague
Photo credit: Natalka Kudryk (RFE/RL), Cristiano Tinazzi, Massimiliano Melley, Ukrainian community in Italy
Читай у Google News!