Trading places: since 2015, remittances from Russia have almost dropped in half, while remittances from Poland have tripled, according to a graph by RFE/RL.
Rivaling Russia for second place, remittances from the Czech Republic have increased 5-fold since 2015, to almost $250 million in the first quarter of 2019.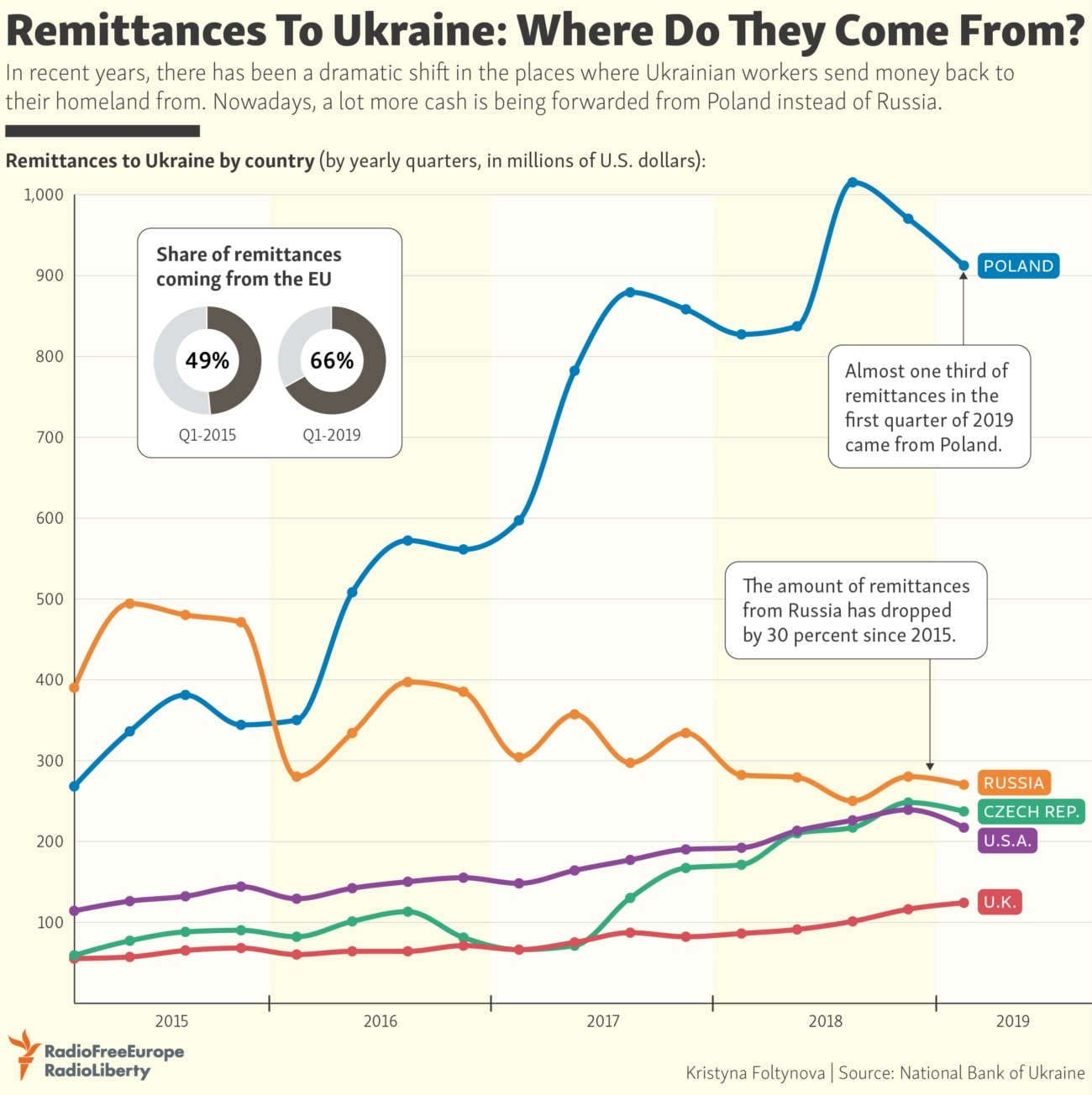 Earlier it was reported that the volume of remittances from labor migrants to Ukraine in 2018 was about $11 billion.